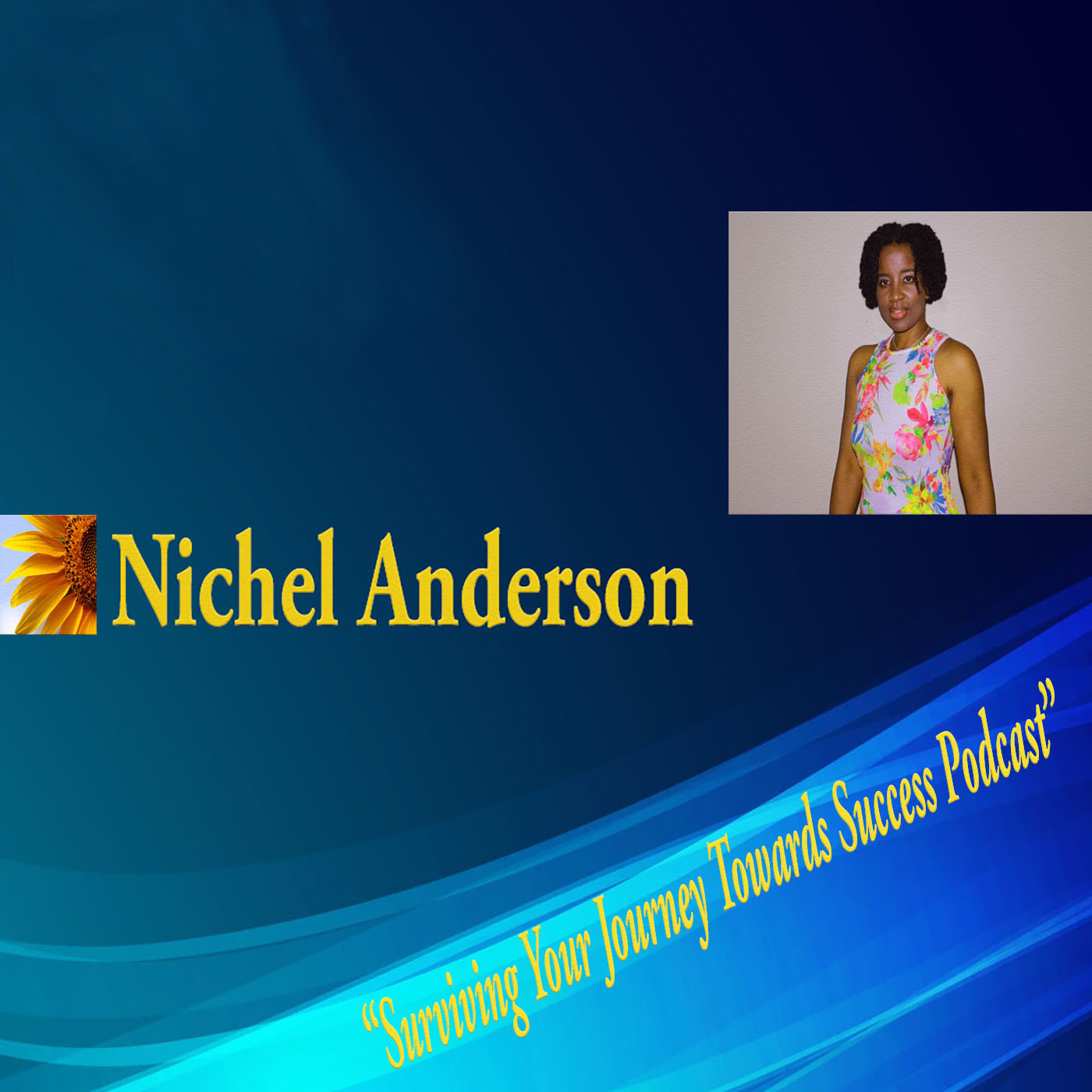 Check out updates on both podcast shows of Nichel Anderson to get you in the know what's been happening and when MOLIAE Stories will return, next episodes to check out, and info on the new music released, the incoming NFTs and anticipated MOLIAE Token, the next livestream event on YouTube channel, the FINALE Shows in month of May before Ms. Anderson Summer break to return in September 2022. 
Podcast Shows:
Surviving Your Journey Towards Success
Nichel Anderson Short Stories And Beyond 
Timestamps:
 0:00 - 0:34 - Welcome to both broadcast of Nichel Anderson Short Stories And Beyond ....and ... Surviving Your Journey Towards Success
00:53 - List of Topics to be discuss today (Finale month in MAY huge episodes incoming with MOLIAE Short Stories and empowering and revealing Surviving Your Journey Towards Success show)
03:16 - Buy Nichel Anderson's books " Corporate America: Surviving Your Journey Towards Success"  .... and ... "Mitsrayim: A Memoir of a Past Life In Ancient Egypt" and do "leave a positive review if you enjoyed the book message content on Amazon and/or Barnes-n-Noble.  Share this with someone today if you loved the books!
03:50 - Future Podcast episode on the lyrics to song "When Love Was Divine" by Nichel MOLIAE - in the meantime, song is NOW AVAILABLE, listen to the song here:
https://ditto.fm/when-love-was-divine
04:00 - Changes to both podcast shows will be announced soon
04:14 - MOLIAE Short Stories -- Returns !! 
Finale Month in May
May 2, 2022 "We remember the times" Episode 60
*May 23, 2022  "Of the Aybiss, Hanee chooses a new path" Episode 61
06:25 - Surviving Your Journey Toward Succes - Podcast Show
Finale Month in May
May 2, 2022 "When is the bet time to offer Training - Episode 113
May 23, 2022 "My story and how to get peace and happiness in your life  - Episode 114
09:04 - NFTs and The MOLIAE Token
11:00 - Reading the next parts series of Dr. W.E.B. Du Bois essays will be announced
11:34 - Livestream will return on YouTube.com/MOLIAE again for more time showcasing the MOLIAE Groove Playlist and MOLIAE music - subscribe to this channel for the soon live event. If you are a musical artists, send your sample to info@moliae.com to be considered being in the music playlist loop livestream with subject heading  "music sample for MOLIAE music loop"
13:32 - Do consider to follow MOLIAE and Nichel Anderson on social media -- YouTube.com/moliae
twitter.com/moliae
twitter.com/nichelanderson
Facebook.com/moliae
Facebook.com/nichelandersonfanpage
Instagram-- moliae8
Find MOLIAE on Whatsapp
14:20 - MOLIAE Stories Clip Snippet will return with the full story a premium membership will be offered that assists in support for the production and initiatives.
16:04 - Live Relationships Events on Podbean will return either this summer 2022 or into the next Season 6 when the podcast shows returns from Summer Break ( the summer break of the host, Nichel Anderson is from June to the end of August with the Premiere shows in September check back for dates on premiere)
Thank you for your support!  Leave a positive comment if you loving this! 
Season 5 2020-2021
Get in the Know and Empowered:  Sign-up Here For Nichel eList Tips Newsletter
Stay in the know of Nichel Anderson events and merchandise products at Official Website: NichelAnderson.com
Buy my book:  "Corporate America: Surviving Your Journey Towards Success"  
---
Nichel Anderson Career Consultation: Schedule Now
---
Check out Nichel Anderson second Podcast Show: "Nichel Anderson Short Stories And Beyond"
NEW Travel Flight Record - its a part of another collection,"The Proactive Traveler" that is a notebook with forms indicated the important data to write down for your record that highlights being organized, proactive, and proficient enough to be on top of key data when contacting the airline, travel agency, especially, with todays world pandemic changes. Available on Amazon.com - 
Follow Nichel Anderson on Social Media:
facebook.com/nichelandersonfanpage
Thank you! If you like this podcast share it!
--
My Affiliate Links:
I personal can refer Podbean as a good distribution platform, after I waited four years using their service and another and decided with Podbean to decide which one for both of my podcast shows. I chose Podbean and their pricing are reasonable along with their investment in seeking new ways to make the platform better as well with metrics that are vital for a podcast host won me over. Consider for yourself as I recently became an affiliate. Disclaimer: the links below will be my affiliate link to promoting Podbean that provides commission for each sign up. I do plan to release a podcast full review of Podbean and another platform of my experience:
Sign up for a podcast unlimited plan
https://www.podbean.com/success
Sign up for a podcast business hosting plan
https://www.podbean.com/pro/success
Interesting in advertising on Podbean for your business or project sign up here:
https://sponsorship.podbean.com/success