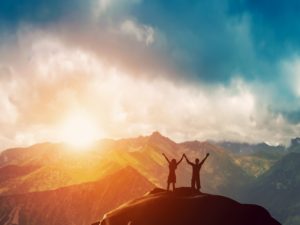 Pre-launch Show Episode 1 of Season 1 2017-2018 - the regular new season will start 11/20/2017 with weekly shows that will be publish on Mondays. The Podcast show will provide you access to key elements that assist in identifying your self-worth within the corporate politics framework working at either a large organization or smaller business unit as well as personal self-empowerment. Further, the discussion to how your self worth defined is critical to your overall self improvement.
Additionally, the focus on mental exhaustion that plays a role to the overall scheme of things that either restricts your success in the workplace and personal life or can improve it greatly. Ms. Anderson will highlight these areas centered around her book "Corporate American: Surviving Your Journey Towards Success" that was featured in Essence Magazine as the #1 Corporate Climber Bible as she also discusses her future plans to produce her new podcast project with this first pre-launch episode. Enjoy!
Follow Nichel on  Twitter: @nichelanderson and Facebook: @nichelandersonfanpage  
Get in the Know and Empowered:  Click Here To Sign-up Free For Strategies Tips And More
Buy my book:  "Corporate America: Surviving Your Journey Towards Success"  
Nichel Anderson Career Consultation: Schedule Now
Official Website of Nichel Anderson: www.NichelAnderson.com
Check out Nichel Anderson second Podcast Show: "Nichel Anderson Short Stories And Beyond"